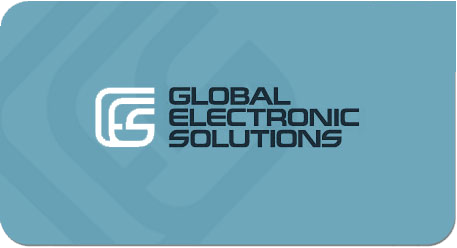 IT Outsourcing
The word "outsourcing" comes from the English language and is an acronym for Outside Resource Using, The main idea behind outsourcing is to take a function, which is not fundamental to a given company, and assign its performance to an external specialist in the area in question.

Outsourcing services are becoming more and more popular because of the fast growth of business and especially technologies. This kind of services is suitable for companies with insufficient funds and time to deal with a problem. And we are all very aware that the level of development of technology today is such that people shouldn't be making excuses to clients for failure to perform or poor performance of a task, blaming it on the occurrence of problems and the lack of a timely solution.

When it comes to information technologies, outsourcing can include assignment of services covering the entire process of IT management in the company or just the IT management of an individual, specific service. Practice shows that it is the assignment of IT-related activities to external contractors that has been proven to have a high positive impact.



Why Take Advantage of Outsourcing?
There are several reasons that could make us choose the IT outsourcing service and these are:

Reduction and control of costs in the company – perhaps the most important reason;
Availability of investment capital – outsourcing helps organizations prioritize investments into their main business activities;
Optimization of assets - financial, human, material ones etc.;
Lack of internal resources – when the company has no available resources, for example an IT specialist;

When you, our clients, choose subscription support, you can rely on receiving professional technical assistance without having to increase your operating costs.
In consideration for a fixed monthly fee, our team of specialists will make sure that your systems are fully functional and solve problems interfering with your work.

Our support guarantees you a minimized risk of problems in the operation of your systems and ensures reliability during work. Our technical support includes administration of the overall information structure of the company:
- operating systems, software applications, antivirus protection, maintenance of all work stations and peripheral devices;
- printers and scanners, servers, network and network equipment;

Why hire an in-house systems administrator, when you can take advantage of the services of a whole team of specialists? After they have signed the support contract, our clients receive support on location, by telephone and remotely. The price for the subscription support is determined by the services that the clients have opted to use and is agreed at a work meeting.

"GLOBAL ELECTRONIC SOLUTIONS LTD" understands that everyone has different requirements and expectations with respect to the performance of the work assigned to them, which is why the company applies an individual approach when working with its clients.

The subscription support we offer is entirely tailored to your specific IT needs, budget and working hours. The company guarantees and provides its clients with exactly what they need: reliability, confidentiality and a professional attitude in the support of their information systems.










5 Hristo Smirnenski str.
Bankia 1320
Bulgaria

Telephone number: 070044166

Cell: +359899831749
+359899837149

E-mail:
For information about the services we offer, please write to info@gesbg.com

For technical assistance of any kind, please write to support@gesbg.com

For questions about payment(s), please write to billing@gesbg.com