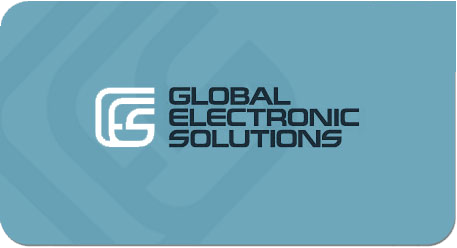 Remote Backup
The remote backup service is provided through unique software, specifically developed for the needs of our company, under the brand name of

GFSync Remote Backup

. In our company you will find a reliable and loyal partner for you and your business that you can place your unreserved confidence in, when you experience a breakdown in your system (virus infection, unknown software problem) or an irreversible hardware problem (when your office has been burglarized or in case of a breakdown in your hard disk drive, flash memory, etc.)

Why GFSync Remote Backup?

It synchronizes and backs up files as well as the complete directory structure. This can be done both from your desktop computer, from your laptop or the online storage space provided by us. There are no restrictions on the size, number, names or length of the files.
All backup tasks are saved in profiles, so you only have to set the parameters once. You can launch a large number of profiles with a click. You can also launch profiles from the command prompt.

The profiles can be created by using the wizard or in Advanced Mode.

The software provides full support for Unicode symbols, so you can copy files in all languages.

The software has an integrated module that ensures the timely performance of the tasks. You can use it to generate a data synchronization schedule at your convenience - every day or as often as you wish. You can schedule profiles for execution after you exit or shut down the system.

E-mail notification after completion of the scheduled tasks.

In Windows NT/2000/XP/Vista/Win7 or a higher version the software can be launched as a service and perform the tasks set by you without the need for the user to be logged into the system;

It supports various Internet protocols, including FTP, FTPS, SFTP / SSH for synchronization with our servers.

Compression and encryption support. Your files can be easily backed up or encrypted with 256-bit encryption, and why not by both methods :-) Here we should point out that if you lose the access password that the software requires for encrypted data, you will not have access to your data.
Even we would not be able to help you recover them !!!

It finds moved files. In case of moving files to different folders,
GFSync Remote Backup will detect this and perform the same movement of the files.
SmartTracking. This function maintains a database for all files, so the program can detect when a file has been deleted or if there is another kind of problem with it. You will find the SmartTracking option in Advanced Mode.
Automatic Mode. In this mode no questions are asked about the profile being launched. You can preset the types of files to be overwritten.
Mirror Mode. If you wish, you can create an exact copy of your data, even if this means that some files are deleted or replaced by other files.

Easy resumption of a task when the disk gets full. All you need to do is free some space and request the software to continue copying. It will continue from where the copying stopped.

File masks and filters. Support for different ways to select/remove which types of files and/or folders you want to be synchronized.
You can use the recycle bin for older versions of the files that are being replaced, as well as for deleted files.
This is a unique function, because most programs will replace permanently with an older version of a file.
By using the software, you will be able to extract overwritten files, if you select the right options.
Database - Safe Mode: This mode requires full access to the files to be copied. If full access is not possible, you can use "Volume Shadowing" - then the software will wait, until access is possible.

Partial file update (or delta copying): this function only copies the modified parts of the files in order to speed up the synchronization process.

Copying of locked files. If some files cannot be copied because another program is accessing them, you can use the Volume Shadowing function in Windows XP or copy the files later.

If some files cannot be copied, the synchronizer will continue copying the other ones and afterwards will re-attempt to copy the ones that were previously locked, until all files have been copied.

Regulation of the speed at which you synchronize your files to our servers: this way the software does not interfere with the operation of other services using the global network.










5 Hristo Smirnenski str.
Bankia 1320
Bulgaria

Telephone number: 070044166

Cell: +359899831749
+359899837149

E-mail:
For information about the services we offer, please write to info@gesbg.com

For technical assistance of any kind, please write to support@gesbg.com

For questions about payment(s), please write to billing@gesbg.com