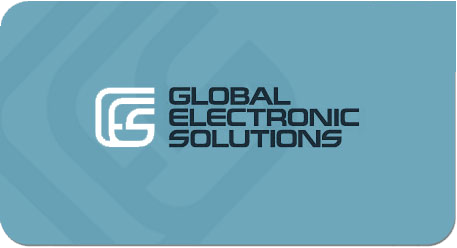 About us
High technologies are a lot closer today than they seem. It comes down to being willing to access them, and sometimes it is just a matter of reaching out your hand.
Our company "GLOBAL ELECTRONIC SOLUTIONS LTD" is here, to lend you a hand, when you do not want to be left behind global business development, modern and innovative solutions. Yes, technologies develop incredibly fast - sometimes even large companies find themselves lagging behind, just because they stopped for a moment to take a look around and progress rushed mercilessly past them. The best thing about the modern world, about communications without boundaries and the information society, is that there are no secrets for a chosen few. Progress nowadays is equally accessible to both multinational corporations and the smallest of companies, as long as they are willing to grow, optimize their operations and move forward.

"GLOBAL ELECTRONIC SOLUTIONS LTD" is a relatively young company, founded in 2009, which specializes in information and communication technologies.
The company's team consists of highly-qualified and creative specialists, brimming with innovative ideas and competent in all areas of hardware and software.

"GLOBAL ELECTRONIC SOLUTIONS LTD" offers a variety of services, such as IT outsourcing (software and hardware support), development and construction of information systems, design and construction of local and wireless solutions, as well as a multitude of other information, communication and high-tech proposals, suitable for all areas of business. All our customers need to do is be willing to keep abreast of advanced technologies and facilitate and modernize each and every one of their operations. Thanks to its leading position in the implementation of innovative solutions and its creative ideas, combined with a rational way of thinking, our company is a leading systems integrator on the market.










5 Hristo Smirnenski str.
Bankia 1320
Bulgaria

Telephone number: 070044166

Cell: +359899831749
+359899837149

E-mail:
For information about the services we offer, please write to info@gesbg.com

For technical assistance of any kind, please write to support@gesbg.com

For questions about payment(s), please write to billing@gesbg.com